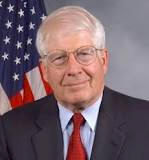 Thank Rep. David Price for several recent actions he has taken to create an environment conducive to seeking a just and lasting peace between Palestinians and Israelis.
Three ways to contact Mr. Price
* Place a phone call. Washington office: (202)225-1784. Raleigh office: (919)859-5999.
Durham – Chapel Hill office: (919)967-7924.
* Price Website. In some cases you will need to provide your 9-digit ZIP code. If so, go to https://tools.usps.com/go/ZipLookupAction!input.action
Then go to https://price.house.gov/ and select the "Contact" tab, etc.
* E-mail Asher.Hildebrand@mail.house.gov and ask Mr. Hildebrand to forward to Mr. Price.
Thank Mr. Price generally for
* His years of strong advocacy for U.S. leadership in negotiating a just and lasting peace in the Middle East .
* His spending time with peace advocacy groups in his district such as the Abrahamic Initiative on the Middle East, the Coalition for Peace with Justice, the Triangle Branch Jewish Voice for Peace, etc.
Thank him specifically for the recent following actions
* In March he and Congressman Connolly (D-VA) co-authored a letter urging the White House to facilitate the resumption of direct peace negotiations between Israel and the Palestinians. The letter received bi-partisan support and was signed by 191 congress members. https://price.house.gov/press-releases/price-leads-191-bipartisan-members-in-supporting-twostate-solution/
* We appreciate that on June15 Mr. Price was sought out by Jason Greenblatt, special Washington envoy to the Israeli-Palestinian peace process, to explore ways to foster bi-partisan support for renewing that process. Mr. Price is well informed on the issue and his steady moral compass will guide those seeking advice in the right direction. Let's hope his voice is heard.
http://www.haaretz.com/us-news/.premium-1.796268
* On June 27 Mr. Price challenged Ambassador to the United Nations Nikki Haley on her stance to block Palestinian Salam Fayyad from any appointment to a senior UN post because of his nationality. This was done at House State, Foreign Operations, and Related Programs subcommittee. Article:
http://www.timesofisrael.com/haley-promises-to-block-any-appointment-of-palestinian-to-senior-un-post/
Watch the video of Haley's testimony before the subcommittee. (https://appropriations.house.gov/calendar/eventsingle.aspx?EventID=394919) Mr. Price's segment is from time mark 57:30 to 1:03:25. Israeli Ambassador to the United States Dermer has called Fayyad a "peace partner." But Hayley says that accepting his appointment to a UN position would just add to the bias the UN has towards Israel, that the UN has been abusive towards Israel. She says there needs to be balance. Seems she says that Palestinians deserve abuse since Israel has been abused. That "abuse" most likely is a way of spinning the fact that Israeli actions have on so many occasions, over a 50-year period in fact, been condemned by the international community. That is not abuse. That is a long drawn out quest for justice, thwarted by the Israeli government and the United States. So even though Fayyad could be an asset to Israel, the Israeli government (which is likely a factor in this blocking) doesn't want an asset that is Palestinian.
* On June 28 Mr. Price was among the 34 congress members who signed letters supportive of Issa Amro, the courageous and non-violent leader of protest actions in occupied Hebron who has been accused by Israel of 18 charges going back to 2010, including "insulting a soldier," "assault" and demonstrating without a permit. Two letters have gone out in recent days to Secretary of State Rex Tillerson urging him to press Israel to drop the trumped-up charges aimed at shutting down/imprisoning the globally-recognized activist. http://mondoweiss.net/2017/06/condemn-follower-movement/?utm_source=Mondoweiss+List&utm_campaign=4be18e0701-RSS_EMAIL_CAMPAIGN&utm_medium=email&utm_term=0_b86bace129-4be18e0701-398536701&mc_cid=4be18e0701&mc_eid=b77d41e89a
* This issue began in May. The following is more local than global, but reflects Mr. Price's office's responsiveness to his constituents' requests and represents what could be life changing for a particular Palestinian husband and father, a Raleigh resident and successful businessman - Mosa Hamadeesa. As of this writing Mr. Hamadeesa is being held in a detention center in Atlanta, Georgia. See http://muslimsforsocialjustice.blogspot.com/2017/06/support-mosa-hamadeesa.html. Robyn K Winneberger, Senior Case Manager in Mr. Price's Raleigh office, has been especially helpful in working with Attorney Martin Rosenbluth and Mr. Hamadeesa's family to see that Mr. Hamadeesa is treated fairly.
Point out that there will be no just and sustainable solution unless:
1. The occupation ends
2. Human rights violations end, including restriction of freedom of expression, unfair trials, detention of children, restriction of movement, destruction of property, diversion of water.
3. Illegal settlements built on stolen Palestinian land is reclaimed so that Palestinians are guaranteed a viable future and an equitable allocation of resources.
4. Any US military and security force aid to a unit committing human rights violations must be terminated as well as any other funds that sustain the decades long occupation.