MAY 15TH, 2017 PALESTINIAN HUNGER STRIKE SOLIDARITY & NAKBA DAY OBSERVANCE
In commemoration of #NakbaDay, we held an interfaith vigil in Durham, NC on May, 15th— al-Nakba Day, in solidarity with the ~1600 Palestinian political prisoners on hunger strike. We did the #saltwaterchallenge and heard poetry from Muslim, Jewish and Christian speakers. thanks to Jewish Voice for Peace, Triangle- NC https://jvptrianglenc.wordpress.com & Coalitionfor Peace with Justice for co-hosting!
--------------------------------------------------------------------------------------------------------------------------------------------------------------------------------
Report from JVP: We held a vigil in solidarity with the Palestinian hunger strikers and marked al Nakba together in the central plaza in downtown Durham, NC. Over 60 people of all ages and faith backgrounds attended. We opened the vigil with the words of Mahmoud Barghouti and read the hunger strikers' demands together and heard from a representative of the Inside/ Outside Alliance about the harsh realities faced by prisoners in Durham. This was followed by poetry by local Palestinian poets, JVP members and others and then we all took the salt water challenge together. Muslim, Jewish and Christian community members shared their reflections on the strike and Palestinian liberation and we closed at dusk by lighting candles and sharing key facts about the Nakba (and its continuance today). As the event was winding down, some of the Muslim people attending prayed Maghrib together. Video highlights from the vigil will also soon be available, and photos are here.
Quick Facts: The Palestinian Nakba | IMEU https://imeu.org/article/quick-facts-the-palestinian-nakba
Demands Of Hunger Striking Detainees In Israeli Prisons https://www.indybay.org/newsitems/2017/04/29/18798938.php
STATEMENT OF CHRISTIAN SUPPORT FOR PALESTINIAN HUNGER STRIKERS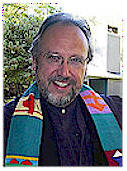 May 15, 2017 by Rev. Mark Davidson, Church of Reconciliation, Chapel Hill, NC
Beginning on April 16, as many as 1500 Palestinian prisoners in Israeli jails have voluntarily deprived themselves of food, hurting no one but themselves, in order to call attention to matters of grave moral concern. They demand an end to the inhumane practice of administrative detention, whereby Palestinians are arrested and held against their will in prolonged imprisonment without charge or trial. They demand an end to solitary confinement, which is a form of torture. They demand an end to arresting and transferring Palestinians from the West Bank to prison facilities within Israel, thereby making family visits all but impossible, a violation of international law. They demand an end to the practice of arbitrarily restricting telephone contacts with family members. And they demand an end to the practice of denying prisoners' access to legal counsel, which Israel's High Court has informed the Israeli Prison Service is illegal. B'tSelem, Israel's own human rights monitoring organization, has urged Israel to meet the hunger strikers' demands.
Subsequent to the commencement of the hunger strike, Palestinian hunger strikers further demand an end to the Israeli Prison Service waging "psychological warfare" in an effort to break the spirit of the hunger strikers, including such practices as increasing solitary confinement, shutting down attorney visits and telephone contacts with family, seizing money from prisoner accounts, thereby undermining their ability to purchase salts from the commissary, denying them a vital nutrient for their survival, and fining hunger-striking prisoners for not standing during roll call, despite the fact that it is medically observed that around the 18th day without food, human beings have difficulty standing.
This Palestinian hunger strike occurs within the context of a long history of dispossession and injustice. 2017 is the 100th anniversary of the Balfour Declaration, the 70th anniversary of the Nakba, the 50th anniversary of the Israeli military occupation of Palestinian lands, the longest continuous occupation in modern times. The bravery of these hunger strikers moves us to act in solidarity with them, to support them with our prayers and faithful actions, and to call upon Israel to meet their demands for improved prison conditions. As justice-minded Christian clergy, we understand that systems of "mass incarceration" whether in our own country or, in this case, in Israel, constitute a systematic denial of human dignity and must be challenged on moral and spiritual grounds, as well as part of faithful social witness. Our tradition calls us to give special care and attention to the most vulnerable among us. Jesus specifically named prisoners as "the least of these my brothers and sisters." So deep was his identification with them that Jesus taught his disciples that caring for the dignity of prisoners was exactly the same as caring for him personally. Accordingly, we stand in solidarity with the Palestinian hunger strikers, and pray that their heroic self-sacrifice will bear fruit in improved conditions.
| | | |
| --- | --- | --- |
| | | POEMS |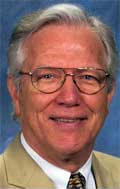 The Prisoner


W Written for Palestinian prisoners on hunger strike. by S T Kimbrough, Jr
For years I've sat behind these bars,
no food received but dirty rice.
No one could come to visit me;
my mat of straw is filled with lice.
Scarce daylight is there I can see
through yellowed, tiny window glass;
there is no toilet, just a hole,
and here I'm forced my days to pass.
What had I done to earn this fate?
Stood by the road when soldiers came
to take the land my father owned,
showed them the title with his name.
"Stand back," they said, "or you will pay."
I said, "We've farmed this land for years."
And then the tall one struck my head.
I fell completely filled with fears.

I pleaded still, "Don't take the land!"
They boldly laughed and bound my hands
and took me to this wretched place,
and said, "Young man, you've no demands!"
"Demands?" I said, "Just take me home.
No single thing have I done wrong."
I'm just a boy of fourteen years."
But here I've been for six years long.
No charge, no trial, no legal help,
I'm now a man of twenty years,
My family has not heard from me—
my mother daily sheds her tears.
If now I join a hunger strike
to fight injustice and this wrong,
I'm judged the worst of criminals,
but I am weak and they are strong.
If they would look me in the eye
and say, "Young man, this is unjust.
Can somehow you forgive our crime?"
I'd have the right to doubt or trust!
© 2017, S T Kimbrough, Jr. All rights reserved. Used by permission. The poem may be downloaded for personal use. The publication of the poem in any form must be by permission of the author. Address: 21 Susanna Drive, Durham, NC 27705. Email: stk812@aol.com.
==============================================================================================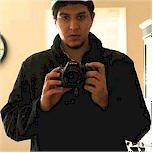 Ash Shawwa
Peace, Shalom, Salam:

I want to thank you for attending the event yesterday and taking time out of your day to listen to me recite two of my poems. You have specifically asked for me to share them with you and I'm absolutely honored. I hope you enjoy. I would also be honored if you shared this poem with friends and family as I feel this is an issue that should be raised in awareness. Thanks!

Palestine

How many guns have been fired
How many stones have been thrown
How many soldiers have been hired
To murder an innocent soul

We live in a society where it's all about taking sides
But what about all the innocent children who never had the opportunity to decide
My country is Palestine
And with the trust in My Lord I pray everything will be just fine

Palestine is not a national issue
It's an international issue
Because what these kids go through is nothing but a crime
Waking up not knowing whether their best friend will be there to walk by their side

Where is the humanity and where is the help
When homes become cells
Life becomes hell
And the occupations become so routine regardless of how loud they yell

We live in our homes feeling safe
But let me ask you, let me ask you, what have the Palestinians done to be denied this same place
Are we not all a part of the human race
Where is your humanity while you turn your face

And this is when I turn to Allah, All Giving of grace
Testing my people
But never do we deny You, and never do we call You evil

Surely this life is a test
And You test the best
Not to bring us down
But merely to remind us that this world won't always be around

So we call upon You as we fall
Not only for Palestine
But for all

We call upon Your mercy
When men claim land
And fire bullets with a demand
In the name of liberation
In the name of a nation
Not realizing with their Lord there is no argumentation

And this argument being made that Israel belongs to the children of Israel carries with it so many fallacies
How a select few from a nation chosen by their Lord can commit so many atrocities
And what about Rachel Corrie
What's her story

Neither a Palestinian nor a Jew
Who traveled alongside her crew to pursue peaceful negotiations
In hopes of creating a dialog between nations

What about her
I mean have you even heard of her
Maybe not because she was run over by an Israeli bulldozer, while trying to protect a Palestinian's home
Just so they wouldn't feel so alone

But I'm sure the media left that out
Instead taking shots of my people left and right as they shout
Illegal settlements are a crime
But crime will always be reciprocated with time
Regardless if the people deny

When will we all wake up
When will we realize the killing needs to stop
Innocent children on both sides
Born into their lives

While men plan murders allowing the blood to reach the skies
Stop with the lies
There's no reason for the children to cry
There's no reason Rachel Corrie had to die

So take this poem as you desire it
Go ahead and ignore it
But remember
As soon as the calendar turns November
Right around the corner lyes December
And Allah will ultimately be our ultimate defender



Hunger Strike

I am nobody wise
But I just don't understand how a human being can see what I see and not cry
Who are we to ignore an innocent life
How can we ignore a nation, let alone a single soul who no longer DESIRES life

1,500 on a hunger strike
9,000 plus suffering in this life
When will see an end to a genocide
When will open our eyes, past the lies and truly synthesize what they feel like on the inside

How many of us will go home tonight
And smile brightly with family members in sight
How many of you have a cell phone right now
And have the ability to hear your loved ones sound

How many of us will fall comfortably asleep in our beds
How many of us tonight will be fed
How many of us will acknowledge Palestinian rights
And how many of us will stand and fight


Palestine you have not been forgotten this time
Palestinians you will no longer be ignored for these crimes

(Pause)

But How? How do we combat evil
Step one we do not stoop down to an enemies level

Step two before acknowledging an enemy as an enemy
Prayer must be realized that it is the greatest remedy

Surely it is better for everyone to submit to The Creator of the heavens and the earth
Then to go around this world and create so much hurt

But In the words of Malcolm X:

Be peaceful, be courteous, obey the law, respect everyone; but if someone puts his hand on you, send him to the cemetery

Now I'm not advocating violence
But I sure as hell am not advocating silence
Again I'm not the wisest

But it is time our voices be heard
From the bees to the birds
All we have at times in this life are our words

So speak
Fight in the name of peace
Fight for the Middle East
Fight for all from the west to the east

And to my brothers and sisters, who are amongst The People of The Book
Know that I do not look to you as an enemy or a crook

Know that I hate Zionism
And not Judaism
We must all stand together
As sisters and brother
All acknowledging the same God

You are not the enemy
And Islam is not the enemy
We need to realize our true enemy is in the unseen
And this life is but a dream

And I know, I know when we see the truth and open our minds sometimes we desire to scream

So today call upon Allah
So today I call upon the father
Today I call upon YHWH

Set the difference aside
Throughout this journey in life
We have to stand by each other's side

I come here today, not a scholar nor someone wise
Just a poet with some words of advice