June 12, 2017 "Open letter from The National Coalition of Christian Organizations in Palestine (NCCOP) to the World Council of Churches and the ecumenical movement." Click here.

"Things are beyond urgent. We are on the verge
of a catastrophic collapse."
"WE NEED YOUR IMMEDIATE ACTION TO CONTACT GOVERNOR COOPER
(Governor will act by June 29)

NC Legislature joined 22 other States in passing anti-BDS legislation (HB161) that violates International Law, may violate our own Constitutional, seeks to suppress free speech and the right to protest, and continues the ravages to the Palestinian people of the U.S. funded Occupation. See attached press release by Jewish Voice for Peace - Triangle that you should find helpful in framing your message to Governor Cooper, urging him to VETO HB 161.
Click here for contact information and press release.

| | |
| --- | --- |
| | We urge you to take action to thank Congressman David Price for several recent actions he has taken to create an environment conducive to seeking a just and lasting peace between Palestinians and Israelis. Click here. |

For statements, poems, photos, videos, links click here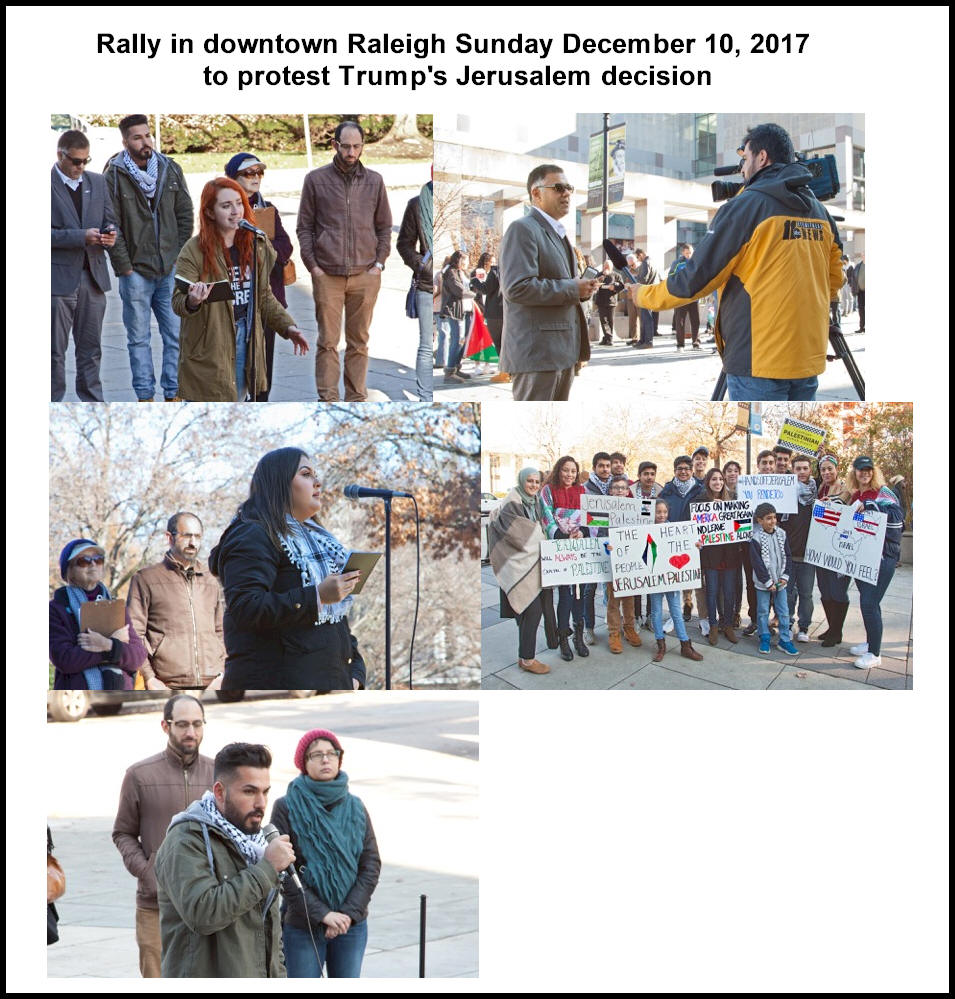 Israeli 2014 Incursion into Gaza (Operation Protective Edge) - 9 Reports